The diaper that fits like a glove, the fitted cloth diaper . . .
Maybe you have struggled with using the prefold; a type of cloth diaper that is basically a small towel, and didn't like having to mess with folding it around your squirmy toddler. Maybe you are looking for a fantastic overnight option or just want to add some variety to your growing diaper stash. The fitted cloth diaper may be a great option for you if you have a heavy wetter and they come a variety of styles, types, and shapes. Let's talk about the fitted! 
What Are Fitted Cloth Diapers?
The fitted cloth diaper is a comfy piece of material that is already fitted in the shape of a diaper. They are a step up from the flat and prefold cloth diaper because you don't have to do any fancy folds to get them to fit nicely around your baby. They are generally very absorbent but not waterproof so you will still need to use a diaper cover with them. Fitted diapers can come in different materials, sizes, shapes, prints and styles. Some come with snaps or velcro and some you will need to use a SNAPPI or BOINGO diaper fastener. You can use safety pins if you want to get all old school with it! In a nutshell, fitted's are a step up from prefolds and flats, and known for their absorbent super powers.
The Advantages of the Fitted Cloth Diaper
The biggest advantage to using the fitted diaper is absorbency. A normal cloth diaper will absorb more around the bottom or the insert area where as a the entire fitted diaper is absorbent. A lot of mothers think of the fitted as their "saving grace" for night time diapering!  You can pair a fitted cloth diaper with a wool cover for almost a 100% leek proof protection. The fitted diaper and wool cover allows your baby to breath without them leaking all over the place. Some mothers use a wool cover with a fitted diaper for a couple of hours a day just for "air time." Babies are in waterproof covers so often that it's nice to give their skin a chance to breath and this can also help with diaper rash. I personally put my baby in his MotherEase fitted cloth diaper everyday for a couple of hours. I do not use a waterproof cover so his bum can have some breathing time. I usually add one of my bamboo inserts which gives him a couple of hours to start feeling wet. The MotherEase fitted is nice and thick and feels like a luzourious bath towel, perfect for around the house or night time use.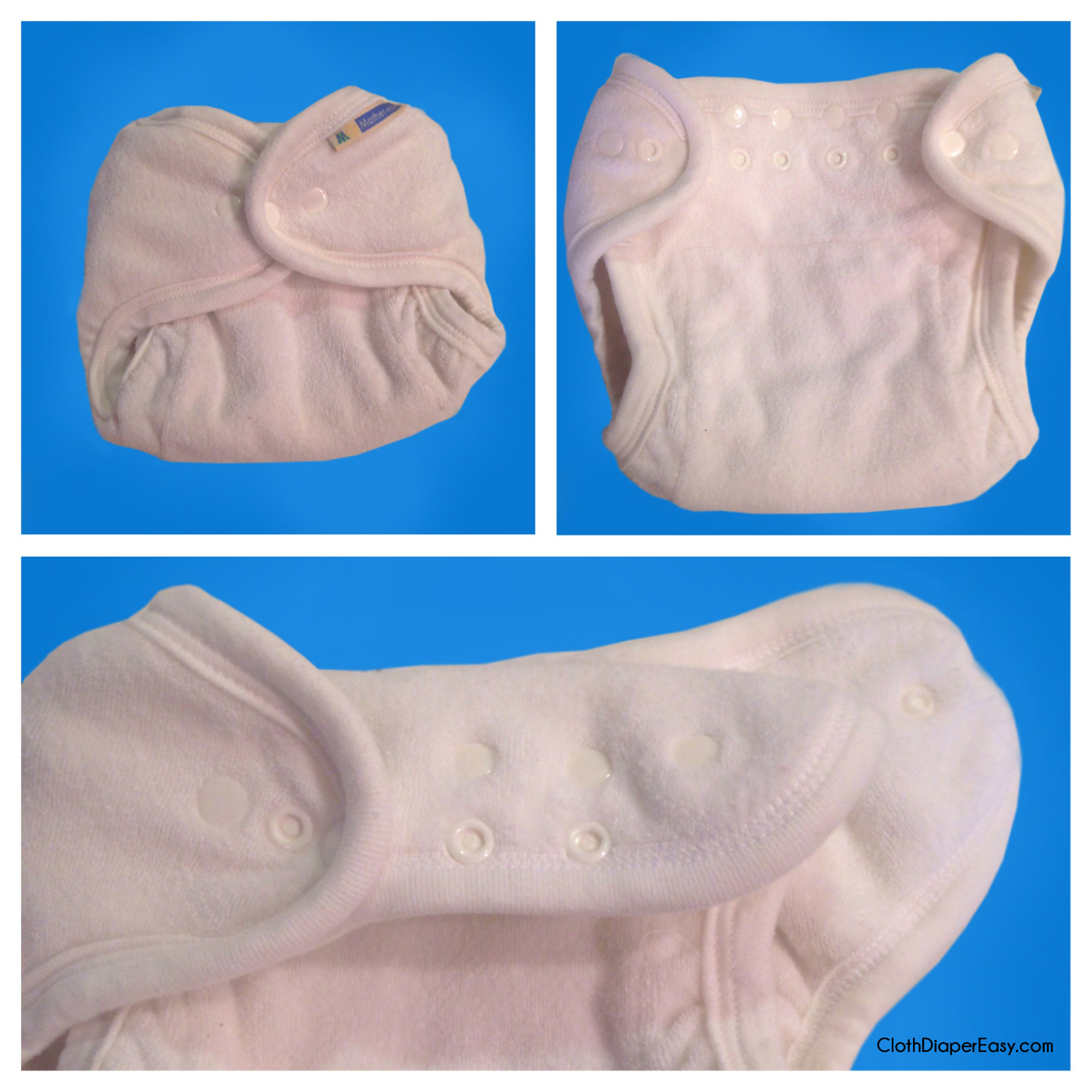 The other advantage of using fitted cloth diapers is the convenience factor. As I mentioned earlier with a flat or prefold you have to take the time to fold and adjust the diaper to fit around your baby. Using a fitted takes away that step, making diaper changes a little quicker. Some mothers love using newborn fitted diapers because they are more absorbent and quicker, which is great for those late night changes. They also tend to hold in the poo a lot better than the prefold. You have to do certain folds to keep breastfed poo from getting on the cover if you are using a prefold or flat.
Some companies like Green Mountain Diapers offer prefolds that have been turned into fitted diapers with soakers sewn in for added absorbency. There are services on Etsy where you can have your own prefold diapers turned into fitted's and choose if you want snaps added or not. I have also seen some pretty cool DIY tutorials on Pinterest that show you how to do it yourself. It doesn't look that hard but I am pretty sure I would completely ruin my prefolds if I attempted this! 🙂
Types & Styles  
Just like other types of diapers the fitted cloth diaper comes in many different styles, types and materials. For example, You can buy them in cotton, bamboo, hemp, organic cotton and the list goes on. Some offer bleached and unbleached options and some offer snaps, velcro (APLIX) or no fastener. You can get fitted cloth diapers in different size ranges or you can stick to one size varieties to save money. They offer hybrid fitted's or all in two styles where you have an option to add or remove the soaker. Some fitted cloth diapers come with a soaker and some have a soaker option available but sell it separately.
Here is my Hybrid One Size Contour Diapers by Kissaluvs. This fitted diaper is made from cotton fleece and has an insert already sewn in. The rise is adjustable by simply folding it down to your desired length. This diaper is closure less, allowing you to use your own such as a Boingo or a Snappi fastener. You could also add a cover over it without using a closure but it will be a little less secure.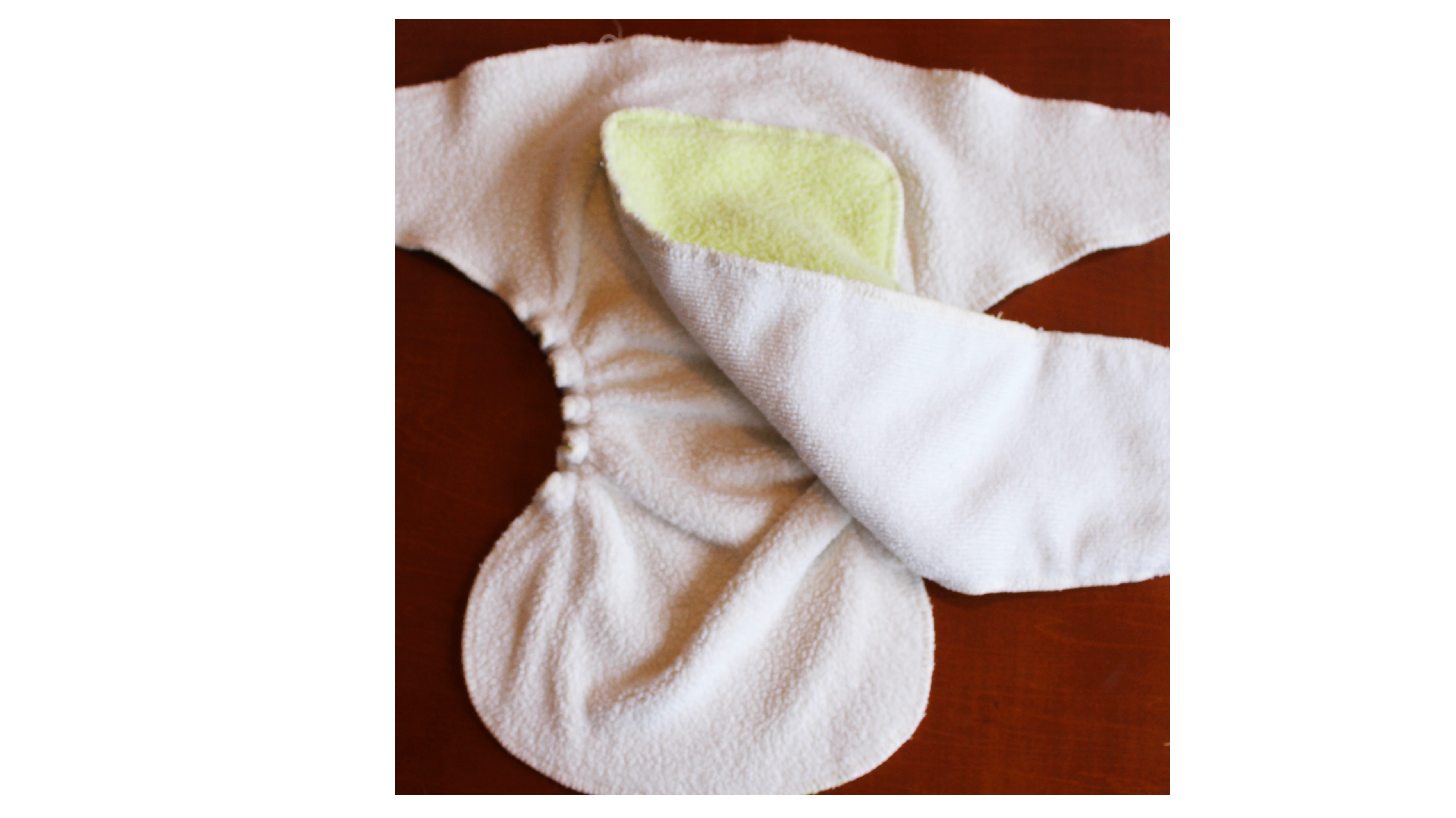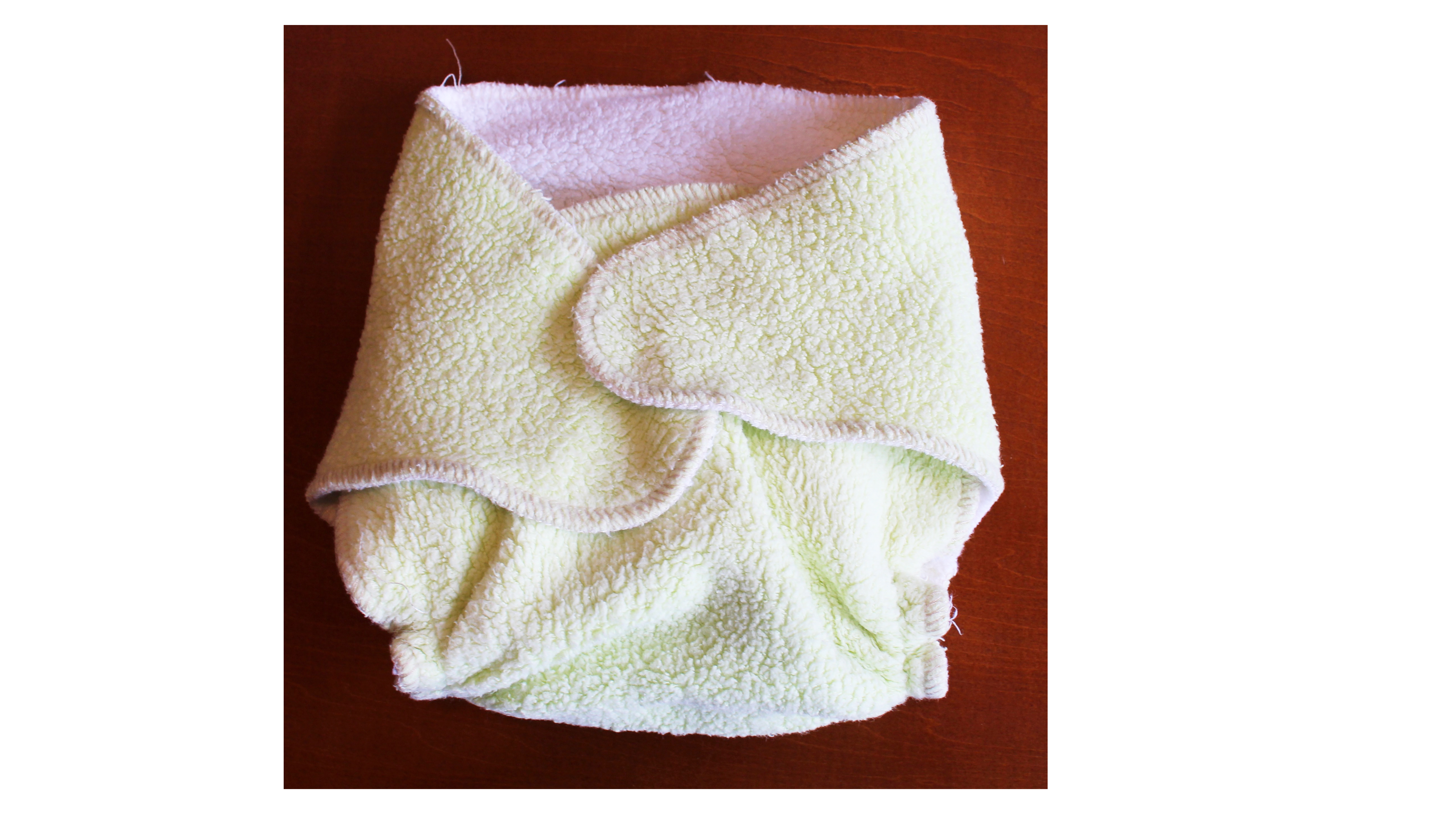 There are super thick fitted's for heavy wetters and trim fitting ones available as well. GroVia has a line of fitted diapers that are trim and pretty adorable. They fit perfectly under the GROVIA HYBRID SHELLS and are not as bulky as some of the other fitted diapers tend to be.
You can check out my affiliate link image if you are interested in giving them a try!
Even though fitted cloth diapers are not going to show because they are usually worn underneath waterproof covers, people go all out with all sorts of styles and custom prints. I guess you could think of it as having super cool underwear for your baby! 😛 Just take a look around on Etsy and you will see a huge selection of homemade fitted's in rainbow, Star Wars, unicorns, and other epic patterns. Don't hang around too long or you might end up broke!
Disadvantages of Fitted Cloth Diapers
Because fitted diapers are a little bit on the pricey side, some ranging up to 35 dollars. They are not waterproof so you also have the additional expense of a cover. Some fitted diapers also require a diaper fastener like a Boingo or Snappi. Fitted's tend to be on the bulky side and they absorb liquid all over the diaper instead of more towards the bottom like a regular pocket diaper for example. Some babies can be sensitive to this so I would suggest rotating different types of diapers if that is the case. You can also try using fleece liners to help wick the moisture away from baby's skin.
I would recommend giving the fitted cloth diaper a try if you have a heavy wetter, are looking for a good night time diaper, or don't want to deal with folding prefolds or flats.