Post may contain affiliate links. Today I am going to review baby washcloths from the brand Hippo Kisses. These are great washcloths to use for making diaper cakes, giving as baby shower gifts, or to use as regular cloth wipes. I am also hosting a giveaway where "three" lucky people will have a chance to win a free video tutorial and a set of cloth wipes. The tutorial teaches you how to make an adorable cloth elephant and the winners get to choose the color of the cloth wipes! Details for the giveaway will be posted at the end of this post. 
Click the image above to play the video.

About Hippo Kisses Baby Washcloths
Hippo Kisses was founded by Renee Swartz who has a passion for creating diaper cakes and designs from baby washcloths. Renee soon discovered that she was having to purchase a lot of washcloths in bulk just to get the colors she was needing for her designs. For this reason, she started Hippo Kisses where she offers washcloths in multiple colors and patterns. Currently, they offer 35 unique colors and a few prints. These washcloths are made from 80% cotton, 20% polyester, and come in packs of 10.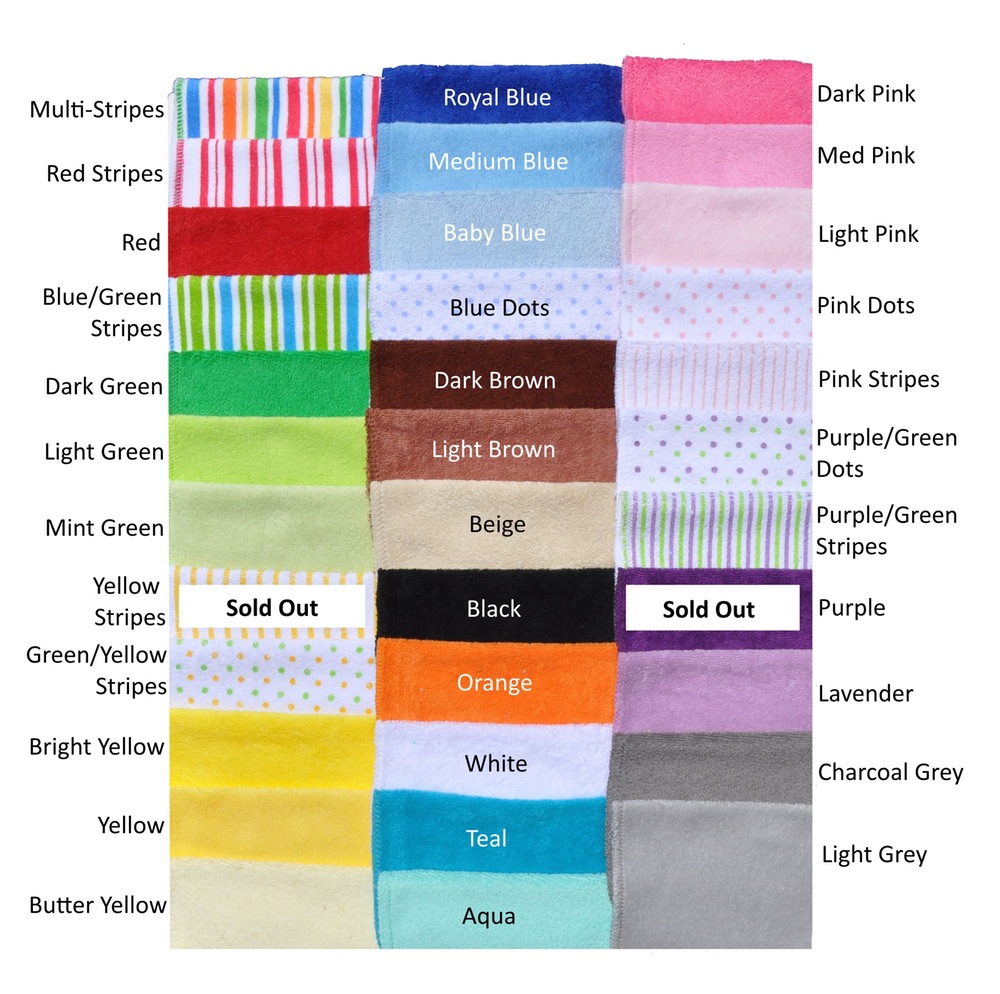 As you can see here, Hippo Kisses offers a variety of colors that you can use to create your own diaper cakes or designs. If you have no clue what to create, Renee offers a wide range of video tutorials on Etsy where she shows you how to make all sorts of cute designs from simple washcloths. Her store is called WashAGami, where she combines origami with the art of making diaper cakes.
My Review
The quality of these washcloths is very good. They are thicker and a bit larger than your standard baby washcloths that you can purchase in the store. I love that you can get them in almost any color instead of being stuck with a variety pack of either blues or pinks. I also like that she offers video tutorials that teach you how to make all sorts of fun designs. I still prefer my thinner washcloths to use as cloth wipes and for traveling because they are easier to store than larger ones. I do like the Hippo Kisses washcloths for cleaning number 2's and they are perfect for bath time.
Giveaway Details!
(GIVEAWAY NOW CLOSED) We are giving away a 10 pack of Hippo Kisses baby washcloths (winners choice of color) and one free elephant washcloth video tutorial. There are THREE chances to win so listen up nesties! You can enter one or all the giveaways below for more chances.
Giveaway 1:
Share this post on Pinterest then leave a comment down below letting me know that you shared it and what your Pinterest name is.
Giveaway 2:
Find this post on my Facebook page (MyGreenNest) and tag a friend or friends.
Giveaway 3:
Follow me on Periscope (@YourGreenNest) but let me know in the comments below that you followed me and what your Periscope user name is. Don't have Periscope? Follow me on Instagram (MyGreenNest) and let me know in a comment below that you followed me and what your IG name is.
Bonus: For extra brownie points, follow Renee's Instagram (Washagami) and leave her some love in the comments, she is new to IG! 🙂 
Good luck guys, I can't wait to announce all of the winners!