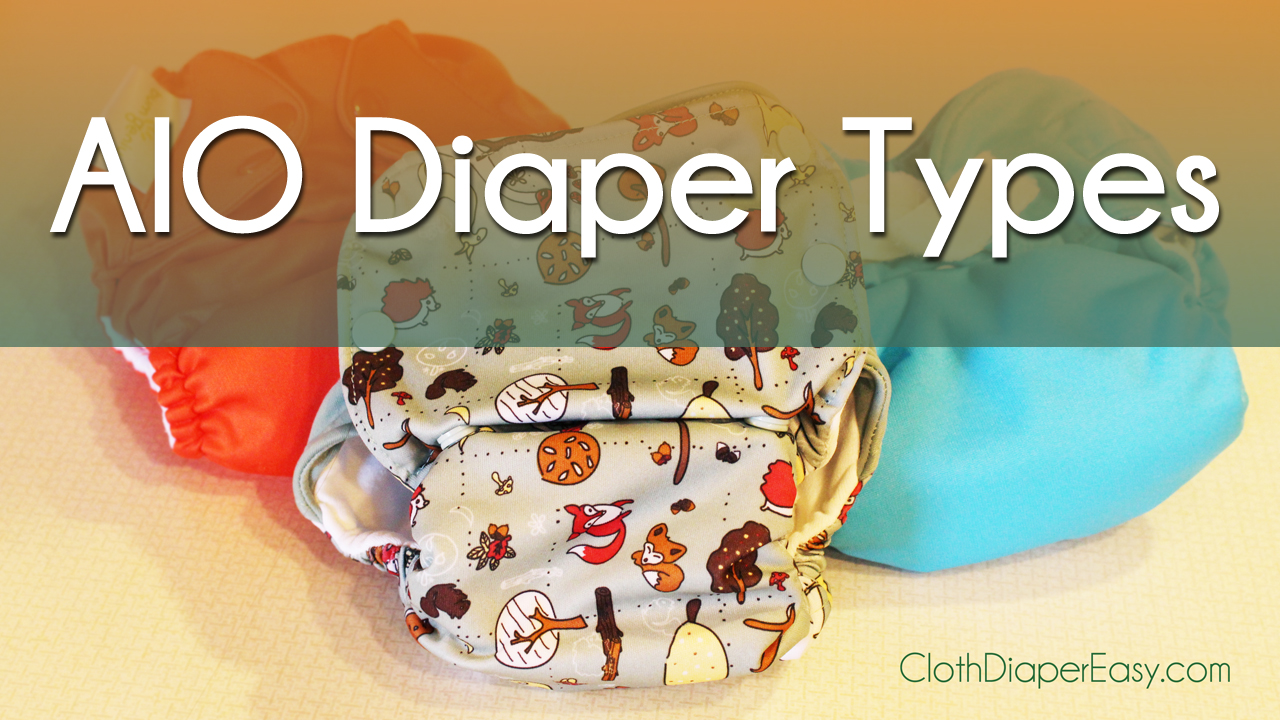 Post may contain affiliate links. If you are looking for a diaper that has it all, then look no further than the all in one cloth diaper!  Also known as the AIO, This diaper is very simple to use and is generally preferred by non-cloth diapering folks, dads, and babysitters. In this post, I will break down the advantages of using the all in one cloth diapering system!
What Is an All In One Cloth Diaper?
The all in one is just how the name sounds, it has everything you need "all in one" big happy diaper. It has a waterproof cover, either a velcro or snap closure, and comes with the inserts or soakers sewn into the diaper. You don't have to worry about stuffing the diaper with additional inserts because they are already sewn in! You don't have to purchase a snappy, safety pin, or boingo because they already come with a fastener/closure. All in one cloth diapers are pretty much like using disposables because they go on and come off almost exactly the same way. The only difference is, you will wash them instead of tossing them in the trash.
The Advantages of the AIO
I consider it the AIO to be the "no fail" diaper.  If you can use a disposable you can use an AIO, there is nothing to it. If you are a very busy or a working mother, I would recommend the AIO diaper with an alpix (velcro) closure because they are easy and the fastest diapers to change. There are advantages to both snaps and velcro, if you want to learn more, check out my blog on SNAPS VS VELCRO. You don't have to stuff AIO cloth diapers with inserts like you would a pocket diaper which is nice in my opinion. My in-laws were very hesitant when I told them I would be using cloth diapers. They wanted to go out and purchase pampers for when I dropped the baby off at their house. I decided to work my magic and show them just how easy it was to change him with a Thirsties all in one cloth diaper in velcro. Yes they were intimidated at first, but after a couple of changes my father in-law admitted it was a lot easier than he thought it would be! At home I use many different types of cloth diapers but when I leave my son with anyone else, I always leave them with a couple of my AIO cloth diapers. The all in one cloth diaper is also a great option for newborns. Because newborns need to be changed frequently and throughout the night, an AIO makes it easy and fast to do.  For my next child, I plan on using all in ones with velcro/aplix closures for my night changes and prefolds with covers for my daytime changes. Prefolds are an affordable option but require a little bit more work during changes. The newborn all in one diapers are more expensive but great for night time when mommy is tired and wanting to get back to bed as soon as possible!
AIO Disadvantages
All in one diapers tend to be the bulkiest and most expensive type of cloth diaper, averaging 15 dollars or more per diaper. If price is an issue, you can always purchase used diapers on eBay or Diaper Swappers at a discount. I have found a few of my diapers that way and some people will even trade with you. Even though they are a little more expensive, I would recommend having at least a couple in your stash for babysitters or busy days. Another thing to consider is drying time. Because the all in one diaper has all of the soakers sewn in, it can take a long time to dry. With other diapering systems you can separate the soakers or inserts and dry them a lot quicker. They do offer certain types of AIO diapers that dry faster which we will dive into in my short video below. Each diapering system has an advantage and a disadvantage, these are just a couple of things you will want to consider when deciding what type of system is best for you.
 Different Types of AIO Diapers
The one thing you never miss out on with cloth diapering is variety and options. In this short video I will demonstrate a few different types of all in one cloth diapers and how they work.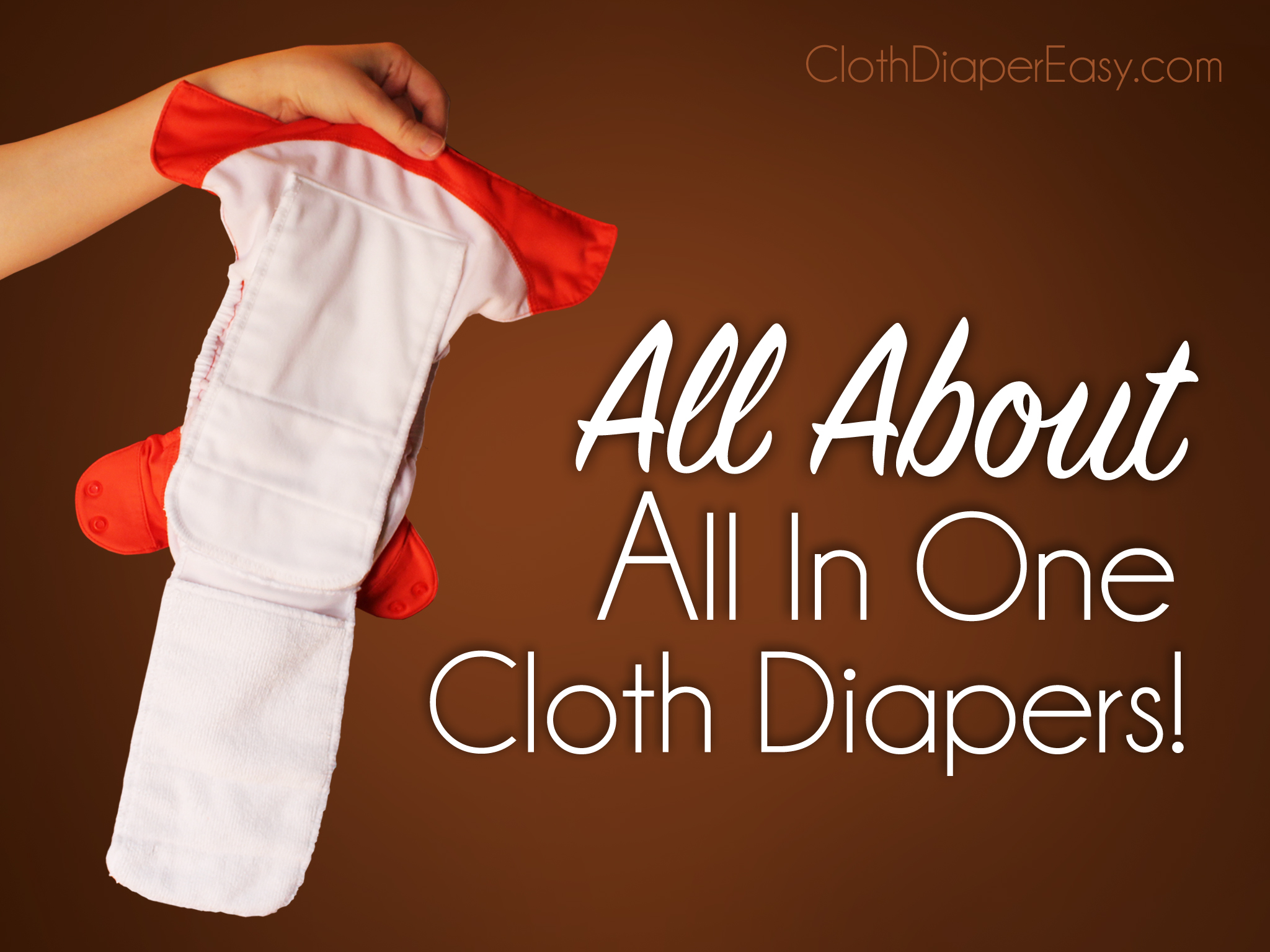 I hope you enjoyed my post, here is an image you can share or pin!